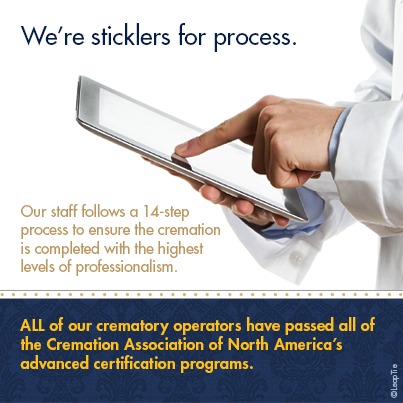 Since cremation is an irreversible process, a reputable cremation service provider will have written policies and procedures to ensure that you or your loved one will be cared for properly and treated with dignity.
As a consumer, you have a right to request and receive a copy of the provider's policy and procedure manual. In addition, a family member should be offered the opportunity to make a positive identification of the deceased before the cremation process begins.
Log books should be available that document past procedures and the provider's adherence to policy.